Oman's OPWP and ACWA Power sign water expansion deal
Tuesday, 04 September 2012 08:28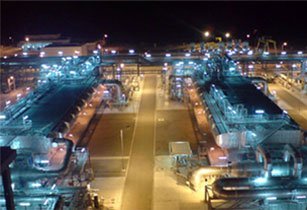 Oman Power and Water Procurement Company (OPWP) has signed a Water Purchase Agreement with ACWA Power Barka to expand water desalination capacity at an Omani plant by 10 million imperial gallons per day

The signing of the project agreements follows the announcement in July that ACWA Power had won the contract for the expansion project with ACWA subsidiary NOMAC Oman tasked with undertaking the Independent Water Project (IWP) on a BOO (Build, Own, Operate) basis at a site in Barka, 65km north of Muscat.
The deal has now received final approval with construction work set to begin in Q3 2012 and water production from the site scheduled to start in Q4 2013.
At the end August shareholders of ACWA Power Barka approved entering into the project agreements required for the expansion project, obtaining a loan to finance the project.
Oman Power and Water Procurement Company chairman, Saud bin Nasser Al Shukaily, stated that this project has been fast tracked on the request of the Public Authority for Electricity and Water in order to meet the expected shortfall in desalinated water during the next two years.
The expansion project, which will add a metric capacity of 45,460 cu m/day to the plant, will also help meet demand for potable water which is set to increases by eight per cent per annum.