Saudi Arabian Mining Co (Ma'aden) has awarded Bechtel Group an engineering services contract for the new 'Waad Al-Shimal City for Mining Industries' in the north of Saudi Arabia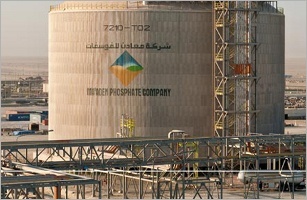 Ma?aden will invest US$6.9 billion in setting up the phosphate industry complex at Waad Al-Shimal City. (Image source: Ma?aden)
The contract will see Bechtel prepare the general engineering plan of the major phosphate industrial city including basic, downstream and support industries.
The US firm will also carry out plans for commercial, housing and educational facilities.
Ma'aden said in a statement that it would invest US$6.9 billion in setting up the phosphate industry complex under the King Abdullah Project.
The mining giant has already earmarked $5.5 billion for setting up seven new projects with contracts covering the infrastructure services for the industrial city and for providing engineered designs and management services for the phosphate complex.
Ma'aden president and CEO Khalid Mudaifer said the contracts were considered basic steps for the implementation of the city.