The GCC?s mining industry is taking rapid strides to exploit the mineral resources of the region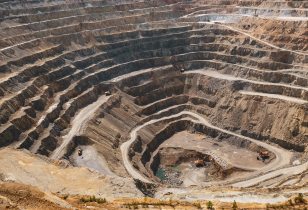 The GCC?s mining sector presents opportunities for growth and throws up challenges. (Image source: Vlad Che?an/Pexels)
Instead of riding on oil and gas revenues, the GCC countries have been focused on economic diversification ? investing in non-oil sectors, such as mining, to boost their economies and jobs creation.
To realise this, the GCC countries are betting big on mineral deposits such as gold, silver, iron ore, copper and bauxite. Some of the mineral deposits left after desalinating seawater, such as magnesium, are being recycled as well.
?The GCC has huge untapped mineral deposits of all types, and with investment these could grow to be a substantial industry,? says Nick Carter, president and CEO of American Arabian Development Company, in The Economist Intelligence Unit?s report The GCC in 2020: Resources for the future.
Though the natural resources are available, the mining industry is not in a position to continue its business as usual, owing to constant disruption in the fourth industrial revolution and pressing concerns about sustainability practices.
?The mining industry is poised for greater growth than it?s seen in a decade, but today?s market realities are very different than those in the past,? said Bart Cornelissen, partner and energy and resources leader, Deloitte Middle East and managing partner of monitor Deloitte, Middle East. ?Disruption and volatility has become the new normal and the pace of change is challenging the industry?s ability to adapt. In this new world order, mining companies will not attract talent, investment, or community support if they only focus on communicating the value that they currently bring to communities. Miners will need to go a step further and articulate what they stand for by developing differentiated business models designed to drive long?term value.?
For more information, please visit the latest issue of Technical Review Midldle East here!