Minerals Development Oman (MDO), the Sultanate?s mining investment flagship, plans to set up the country?s first industrial minerals block at Shaleem in Dhofar governorate, a report said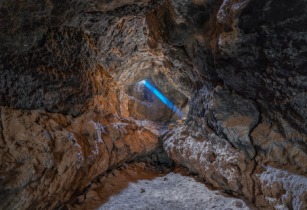 MDO is as a partnership of the State General Reserve Fund (SGRF), with a 50 per cent shareholding, and Oman Investment Fund (OIF) with 25 per cent, and Oman National Investments Development Company (TANMIA). (Image source: Pexels/Pixabay)
Covering an area of an estimated 3,000 sq km, the Shaleem Minerals Block will be the biggest mining venture of its kind in the sultanate, said the Oman Daily Observer report.
It is expected yielding gypsum, dolomite, limestone and attapulgite for downstream processing plants planned in the Special Economic Zone (SEZ) at Duqm, according to an official of the wholly government-owned entity, the report mentioned.
Fahad al Adi, head of corporate support ? MDO, said the company is working closely with the Public Authority for Mining (PAM) ? the sector regulator ? to obtain the requisite permits and approvals to unlock the ?promising? mineral potential of the block.
Speaking at the OER Business Summit 2019, Al Adi said the block has the potential to generate raw materials for a range of downstream and value-add industrial projects, the report added.