What defines the mining sector?s future? Is it the ability to adapt to new environments and market demands? Or is the foresight to invest in new power alternatives and renewable solutions that can change the market and drive growth? John Lewis, managing director, Aggreko Africa, explains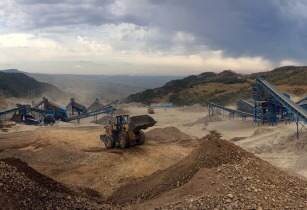 Renewable and sustainable solutions that pay attention to environmental pressures have become critical for the industry. (Image source: Adobe Stock)
Mining has been under immense pressure over the past few years, particularly during the 2020 lockdown. The restrictions on movement, distance and access have significantly hit bottom lines and growth forecasts and this impact will likely be felt for some time to come. It is a complex climate, but it is one that can be managed with futureproof investment and planning.
When it comes to energy, the mining sector has faced plenty of criticism, from activists and investors alike. Renewable and sustainable solutions that pay attention to environmental pressures have become critical for the industry. Not only have investors and portfolios been dropped in the mining industry ? another blow to the sector ? but direct investment has followed suit. However, the reality is that the mining sector is essential to the development of renewable energy solutions and platforms. The minerals and metals provided by the sector are the metals and minerals required by the sustainable energy industry for development and operations.
There has to be a balance between the needs of the sustainable energy sector, climate change, and the mining sector. And this can be found in new forms of energy and solutions that change the frontiers of mining power. Solutions that work with the sector?s abilities and requirements, and its ongoing innovation in mining depths, abilities and investments
The answer in energy
Mining has always pushed the boundaries of what can be, what could be, so it can deliver to increasingly demanding market expectations. This has resulted in deeper mines in remote locations with limited access to infrastructure. It has also forced a change in how mining organisations approach cooling, energy provision and health and safety. What is needed is access to flexible cooling solutions that can adapt to changing site requirements, weather, and environments without adding to the environmental or cost burden.