The second edition of Saudi Mining & Minerals (SMM20) for exploration, extraction, financing and industrial development will be organised from 21-23 January 2020 at the Riyadh International Convention & Exhibition Centre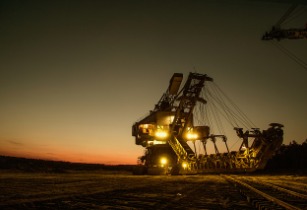 Saudi Mining & Minerals (SMM20) conference is set to play a significant role in achieving Saudi Arabia?s Vision 2030 development plan. (Image source: Khusen Rustamov/Pixabay)
The three-day conference comes at a time when the mining sector is set to play a significant role in achieving Saudi Arabia?s Vision 2030 development plan.
A major mining project announcement by Saudi Arabian Mining Company (Ma?aden) to build the world?s largest gold mine puts the mining industry in Saudi Arabia at the top of government plans for economic diversification and job creation. The contract of the unnamed mining project was awarded to the consortium of Outotec and Larsen & Toubro (L&T) to develop the gold mine.
Supported by Ma?aden and Saudi Arabia?s Ministry of Energy, this conference will present a chance for the global investors to meet industry insiders, understand the scope of opportunities and engage with one of the fastest growing mining markets in the world, said Philip Mckean, international project director.
For more details, visit www.saudi-mining.com