SNC-Lavalin Group Inc is transforming its resources business to focus on a services offering in a limited number of existing primary markets, with major being the Americas and the Middle East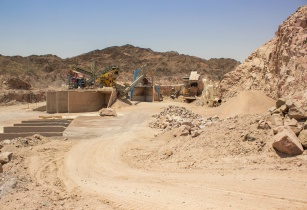 Americas and the Middle East are the company's primary energy and mining regions. (Image source: ????? ?????/Adobe Stock)
The initiative ficuses on complementing the company?s broader engineering services capabilities and strategy, which should return the resources business to profitability in 2021.
Focused on the Americas and the Middle East, the primary energy and mining regions where the business has existing profitable relationships with long-standing customers, and clear visibility on opportunities.
The company announced in July 2019 that it would be exploring all options with regard to its Resources Business, as part of its decision to exit LSTK contracting and focus on its high potential Engineering Services. It has since completed a strategic review of the Resources Business, with the decision to transform the Business to focus solely on the profitable parts of the service business and sell or close non-primary parts of the business, including the exit of multiple geographies.
The Resources Services business will be a targeted service offering that management expects to be profitable in full year 2021. The legacy resources projects business and associated LSTK projects will be largely wound down and the projects complete by the end of 2020.
Craig Muir, president, resources, SNC-Lavalin, said, ?After the challenges we have faced over the last period, we are energized about the opportunity ahead to redefine and build our new services business, which will look different as we will exit non-primary geographies, and focus on the primary markets of the Americas and the Middle East.?
?We have already been taking clear steps to focus our oil and gas, and mining service offerings, reducing overheads and reviewing all parts of our business to identify and build the areas where we have expertise that our clients value, and can deliver sustainable services profitably,? Muir stated.