With its aim of increasing awareness about water conservation, the Abu Dhabi Water and Electricity Authority (ADWEA) has signed on as an official partner for the International Water Summit (IWS) 2014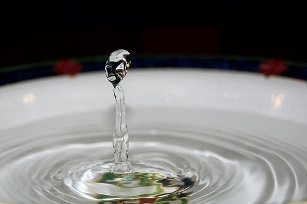 At the IWS 2014, ADWEA hopes to gain better knowledge about new technologies, projects and practices in water sustainability. (Image source: Mark Hesseltine/Flickr)
IWS 2014, hosted by renewable energy firm Masdar, will be held in Abu Dhabi from 20-22 January at the Abu Dhabi National Exhibition Centre (ADNEC).
At IWS 2014, ADWEA said it hoped to gain better knowledge about new technologies, projects and practices in water sustainability, which can be implemented in Abu Dhabi in the future.
ADWEA is currently focusing on the development of policies and the implementation of advanced technologies to ensure efficient and sustainable water resource management and distribution in Abu Dhabi.
The authority's director general, HE Abdulla Saif Al Nuaimi, said, ?We have joined forces with IWS 2014 due to the significant role it plays in not only addressing water challenges and promoting sustainable water resource management solutions, but also in raising awareness among the residents of Abu Dhabi.?
Al Nuaimi pointed out that in light of a recent spike in population, infrastructure developments and growing agriculture requirements in the emirate, it was imperative to quickly spread the message of water conservation.
ADWEA has estimated that nearly US$300bn would be invested in water sustainability infrastructure projects in the GCC before 2022.
The IWS 2014, will be held during Abu Dhabi Sustainability Week and alongside the World Future Energy Summit. More than 5,000 executives and nearly 200 companies from across the world are expected to attend the event.