Engineering consultancy Atkins said that it has won a procurement advisory services contract, as part of a consortium, from state-owned National Water Company in Saudi Arabia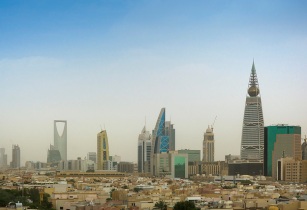 The project is part of a wider privatisation strategy by Saudi Arabia. (Image source: Bader Alotaby/Flickr)
Atkins, now a part of Canada's SNC-Lavalin, will advise on the water sector distribution model, design of the procurement strategy and design of the competitive procurement process for operators.
"Through these flagship projects, the NWC, with support from the consortium, will have better water network coverage, better wastewater service coverage and will enable a better understanding about the importance of water conservation," Francois-Xavier Basselot, market director for SNC-Lavalin?s Atkins? water business in the Middle East and Africa, said.
Saudi Arabia, under Crown Prince Mohammed bin Salman, is looking to cut spending, diversify revenue streams and improve government services through privatisation. The country is looking to list a part of state oil giant Saudi Aramco in a highly publicised IPO.
The consortium is led by Japan?s Mizuho Bank and supported by legal consultant White & Case.