South Korean group Doosan Heavy Industries & Construction Company said it has secured a US$$422.05mn construction contract for a seawater reverse osmosis desalination (SWRO) plant in Saudi Arabia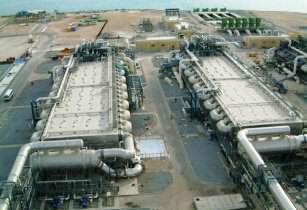 With the latest deal, the South Korean group has re-entered the Saudi Arabian seawater desalination market after five years, stated the report. (Image source: RO Plant/Flickr)
The contract for building the nation?s largest SWRO plant in Shuaibah, 110km south of Jeddah, on the coast of Red Sea, was awarded by Saudi Arabia?s Saline Water Conversion Corporation (SWCC), reported Business Korea.
As per the deal, the Doosan Heavy Industries & Construction Company will complete the construction of the plant as the engineering, procurement, and construction (EPC) contractor.
Once the facility is completed, it will process 400,000 tonnes of sea water into fresh water a day for the Kingdom.
With the latest deal, the South Korean group has re-entered the Saudi Arabian seawater desalination market after five long years, stated the report.
The company had last worked on the desalination plant project at Ras Al Khair in 2010 and Yanbu seawater desalination plant Phase Three deal in 2012, it added.