Emirates Central Cooling Systems Corporation (Empower), world?s largest district cooling service provider, underlined the importance of implementing a less expensive and greener alternative to air conditioning, such as district cooling solutions (DCS), to optimise climate change and reduce energy consumption and carbon emissions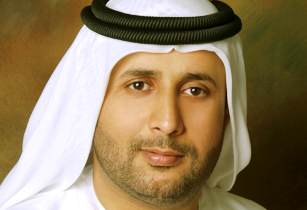 Ahmad Bin Shafar is the CEO of Empower. (Image source: Empower)
The announcement was made on the occasion of the ?Sustainable Energy for all Forum? in New York, USA. The international forum supports the efforts to enhance sustainability and energy saving all over the world.
A report titled ?UAE Climate Change Risks & Resilience?, produced by Emirates Wildlife Society in association with the World Wildlife Fund for Nature (EWS-WWF), projected the risks and impacts that climate change could have in various sectors, including health, energy and food security in the UAE.
?With climate change challenges, cooling requirements are increasing rapidly all over the world. As such, it is time we move to cost-effective and efficient district cooling solutions for reducing greenhouse gas emissions and primary energy demand. With DCS, we can change the way we produce and use energy. At the same time, DCS can save approximately 50 per cent of the energy used for cooling, compared to conventional cooling methods. This will not only help mitigate climate change, but also accelerate economic development, reduce environmental pollution, generate huge savings on electricity and water, save the natural resources and fossil fuels and alleviate extreme poverty, thereby making cities a lot more resilient to climate change,? said Ahmad Bin Shafar, CEO of Empower.
A recent report by Report linker stated that the global market for district cooling solutions is projected to grow from US$5.14bn in 2016 to US$9.54bn by 2021, at a CAGR of 13.19 per cent from 2016 to 2021. Rising energy prices, growing environmental concerns and rising demand for low-cost and high-efficiency cooling systems are expected to drive the demand for district cooling.
?District cooling systems can also contribute to the green economy transition through cost savings from reduced fossil fuel expenditure. In addition, the central cooling systems have higher energy efficiency which can significantly reduce the greenhouse gas emissions. This can result in improved air quality and increase the resilience of cities to fuel price shocks,? added Shafar.
A transition to modern district cooling systems could contribute to energy emissions reductions, and reduce primary energy consumption by a larger per cent; In addition, district cooling has several other benefits including good remote maintenance, improved safety and security due to a controlled environment and the significantly reduced leakage rate which could increase the dependency on renewable energy.
Empower announced, earlier this week, a saving of 1,000MW of electricity, which is equal to US$710mn, as a result of using its district cooling services in Dubai in 2016.