Jordan Water Company (Miyuhana) has been granted a US$30mn loan by the government of USA to improve water supply efficiency and limit water loss violations across the country?s water network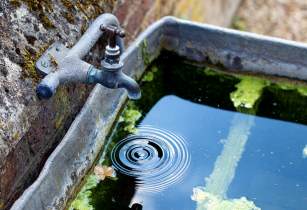 The loan of US$30mn is expected to boost Jordan?s water supply networks and minimise wastage. (Image source: John O?Nolan/Flickr)
Miyuhana is expected to install new water networks and meters, and renovate old pipes in a bid to reduce water theft and inhibit water loss by 12 per cent, stated officials.
Hazem Nasser, water minister of Jordan, said that the USAID-Miyahuna agreement would target water loss through leakage and theft, as well as revenue lost through inaccurate billing. According to the agreement, initial water correctional activities worth US$1.3mn would enable Miyahuna to enhance leak-detection capacity and provide mobile workshops to repair leaks efficiently.
Currently, water loss in the Jordanian capital Amman stands at 37 per cent, stated Ghazi Khadil, operations director at Miyahuna. The agreement would allow Miyahuna to replace 80,000 water meters, which will increase the precision of its customer billing, reduce administrative losses and increase revenues, added Nasser.
Once renovated networks are in place and improved meter gauges functional, water loss is expected to drop 25 per cent.
Alice G Wells, USA ambassador to Jordan stated that the grant is the first direct support to Miyahuna. ?Jordan is one of the most water-scarce countries in the world. It is absolutely essential for its water utilities to minimise loss to leakage, under-billing and theft.?
According to Ambassador Wells, the USA government has worked with Jordan to improve its water sector and has invested U$700mn since 2000 for the upliftment of the same.