Qatar General Electricity and Water Corporation (Kahramaa) has awarded a contract worth US$608mn to MENA contractor Habtoor Leighton Group (HLG) to build the world?s largest concrete reservoirs in Qatar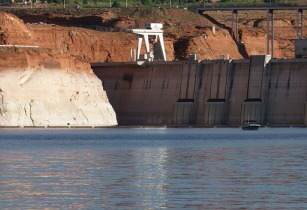 The reservoirs will have a capacity of 100mn gallons each, making them the largest in the world. (Image source: Pixabay)
The contract is for the construction of the Mega Reservoir Primary Reservoir and Pumping Stations (PRPS) 3 comprising five reservoirs. Each will have a capacity of 100mn gallons.
HLG, which will be operating as Leighton Contracting (Qatar) WLL, will be responsible for the construction, testing and commissioning of the five reservoirs, as well as pumping stations, pipework, mechanical, electrical, civil, structural, architectural and external work.
HLG CEO Jos? Antonio L?pez-Mon?s said, ?Qatar is a very important market for HLG. We have had a local office in Doha since 2005, and during this time we have been involved in a number of projects perfectly aligned with our expertise and experience. Securing repeat business from key government clients demonstrates that HLG remains a preferred contractor for clients to whom we have demonstrated our ability to deliver complex projects, safely, on time and on budget.?
The project will commence in April 2015 and scheduled for completion in Q2 2018.
This is the seventh project awarded to HLG by Kahramaa; the group?s first being the construction of the Duhail and Umm Qarn Reservoirs in 2009. Last year, HLG was awarded the contract by Kahramaa to work on Doha?s Mega Reservoir and the Kahramaa Central Workshop as well.