UAE water firm Metito has announced its participation in four municipal water projects in Egypt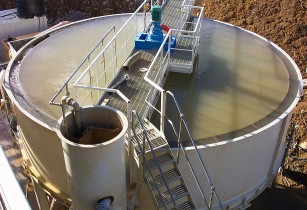 Metito?s involvement in the four municipal water projects is worth a combined US$29mn. (Image source: Peter Craven/Flickr)
The company, which has its headquarters in Dubai, will take advantage of the recent economic recovery in Egypt to participate, to varying degrees, in the four projects for around US$29mn.
The National Organisation for Potable Water and Sanitary Drainage (NOPWASD) assigned Metito the Arymon Waste Water Treatment Plant (WWTP) and the Shahidy Sewage Treatment Plant (STP), which are expected to be completed in 2016.
El Gharbia Company for Water and Waste Water, a division of HCWW, also contracted Metito to perform a reconstruction and extension of the Muhalla Water Treatment Plant in El Mahalla El Kobra City, while the final project, Toshka Compact Surface Water Treatment Plant for The New Urban Communities Authority (NUCA), is set to be completed in Q4 2015.
?Concluding several years of political and economic volatility, Egypt?s economic recovery is now becoming steady with clear resurgence of smaller scale municipal projects important to the continued industrial development of the country, as well as large municipal projects critical to bigger needs of the Egyptian community; residential and commercial sectors alike,? said Metito Africa?s managing director Karim Madwar.
?The projects we have been recently awarded are just four examples of this upturn that we see continuing.?