Developers expect the request for proposals (RFP) to be issued in the first quarter of the year for Abu Dhabi?s first major waste-to-energy (WTE) project, which is expected to have a processing capacity of between 600,000 and 900,000 tn of waste per year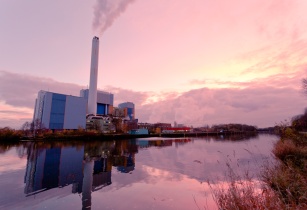 The WTE plant is expected to have a processing capacity of between 600,000 and 900,000 tonnes of waste per year. (Image source: Adobe Stock)
Energy & Utilities reported in December that Abu Dhabi-based Emirates Water & Electricity Company (EWEC), in partnership with Abu Dhabi Waste Management Centre (Tadweer), had received prequalification documents from developers for the Al-Dhafra WTE project, which will developed under the independent power producer (IPP) model.
More than 80 firms submitted EOI in February 2021 for the project, which will be located near the existing Al-Dhafra landfill site in Abu Dhabi. The WTE plant is expected to have a processing capacity of between 600,000 and 900,000 tonnes of waste per year.
The successful developer will own up to 40% of the special purpose vehicle (SPV) established to develop and operate and maintain the project. The Abu Dhabi government will hold the remaining 60%.
Energy & Utilities reported in October that EWEC and Tadweer had appointed advisers for two planned WTE projects in Abu Dhabi.
According to sources close to the project, Denmark?s Ramboll has been selected as technical adviser, UK law firm Ashurst as legal adviser and the local Tribe has been appointed as financial adviser for two WTE projects which will have a total power generation capacity of up to 150MW and the capacity to process up to 1.5 million tonnes of waste per year.