Xylem, a global water technology company, has deployed its pumps to support municipalities throughout the GCC region to better cope with unexpected amounts of heavy rainfall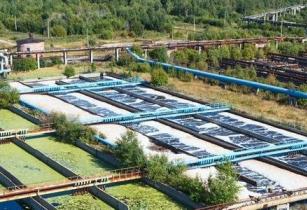 The Godwin and Flygt pumps can assist to prepare in advance for weather contingencies, and get rid of waste water. (Image source: Xylem)
Due to global climate change, the UAE and the wider GCC region, has been experiencing dramatic weather conditions such as heavier rainfalls and thunderstorms. These can cause flash floods, landslides and road blockages, while also putting pressure on drainage systems.
Xylem?s portable technologies can be deployed across the region and the company?s Godwin and Flygt pumps can assist communities and organisations to prepare in advance for weather contingencies and get rid of waste water.
The company can also support communities and businesses in developing a robust contingency plan in response to extreme flooding.
Xylem?s operations team is able to work with regional municipalities to create a contingency plan and a resilient response strategy to address a flood emergency caused by drastic climate conditions. The company works can assist community leaders in reducing the impact of unexpected weather changes and water-related natural disasters, whilst also creating more robust cities that can mitigate damage or disruptions caused by climate change.
?We help our customers who are preparing to mitigate damage caused by unexpected climate changes,? said Graeme Saunders, director, dewatering at Xylem. ?Our team of experts have a lot of on-ground experience and along with our world-class technologies Xylem can help increase resilience during and after a natural event, in the UAE and across the GCC.?
Xylem?s contingency plans include solutions such as backup sewage pump stations, emergency flood response for businesses in flood-prone areas and treatment plants and borehole water supplies.