UAE US$311 million housing project underway
Thursday, 09 August 2012 16:02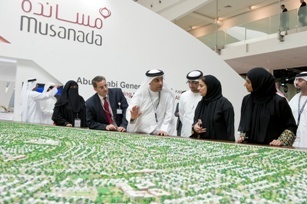 Construction of a 420 ha housing project will commence after Abu Dhabi's General Services division Musanada, the National Transport and Construction Company (NTCC), and Al Dhabi Contraction Establishment (ADCE) signed a contract to build the Al Ghayathi Housing Project
The project, worth US$311mn and located in western Abu Dhabi, will consist of 786 two-storey, five-bedroom villas, each of which will have averagely 537 sq m of space.
The plans also include numerous public facilities and service buildings, such as mosques, shops, schools, and entertainment centres.
While ADCE will manage construction in the first sector of 433 residential properties and NTCC will oversee the remaining 353 in the second sector, responsibility for implementing the project's overall infrastructure belongs to Musanada.
Abdula Al Otaiba, chairman for Musanda's department of transport, announced, "The Ghayathi Housing Project will contribute to the development of the area at all levels of social, economic and infrastructure.
"In addition, it will create job opportunities for the residents through the services required during the project's implementation and after."
According to ADCE chief estimator Manzoor Ahmed, a 2,000 strong workforce has been employed in order to ensure efficient running of the contract.
The project is intended to take 20 months to complete, with the first 181 residential units expected to be finished over the next 12 months.