Arabtec Holding saw Q1 net profits slump 80 per cent after releasing figures for the first three month of the year as the property downturn in the Dubai had a knock on effect on the firm's earnings.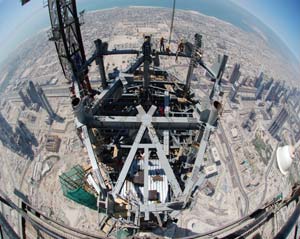 - www.arabtecholding.com
The company announced that net profit for Q1 stood at US$7.2mn which was below many analyst expectations.
Arabtec has been hit hard by the downturn in Dubai's property market where prices have slumped considerably since late 2008 and many projects have been put on hold or cancelled.
The company is now looking at outside markets outside the UAE and looking to new markets in Saudi Arabia and Pakistan
In March, the company postponed plans for a rights issue and a US$15mn, five-year convertible bond, it revealed that revenues in the first quarter totalled US$330mn.
The company also announced that arbitration relating to a cancelled contract to build the Meydan racecourse in Dubai is ongoing. Arabtec and its joint venture partner Malaysian engineering firm WCT started arbitration proceedings against Meydan in January 2009 after their construction deal was cancelled. The JV is seeking about US$760mn in compensation.