Financial experts have said that the growing economic ties with the emerging economies of Asia will benefit the economic stability and growth prospects of Gulf economies.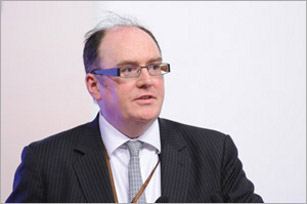 Dr Gerard Lyons, Chief Economist, Standard Chartered Group.
Speaking at the annual Standard Chartered Forum in Dubai recently, Dr Gerard Lyons, Chief Economist, Standard Chartered Group, was quoted by Gulf News as saying, "Emerging economies of the world are going through a super cycle of sustained growth over the next two decades."
"The Gulf region's proximity to some of these markets like India will certainly benefit the region. With India gradually opening up its economy, the Gulf countries stand to benefit the way East Asia benefited from China's growth."
Ahmad Humaid Al Tayer, Governor of the Dubai International Financial Centre (DIFC), added that the region's proximity to some of the leading emerging markets of Asia combined with its long-standing trade relations are benefiting it economically.
"With the shift of global power to emerging markets economies, especially to those in the East, the UAE and other GCC economies have greatly benefited from their strong trade and investment links with Asia," he said.
The forum discussed the challenges and opportunities for emerging economies' accelerated growth in light of the Global Economic Super Cycle.