Government spending in Oman is set to increase by nine per cent in 2012 from this year to finance construction projects and create more jobs for nationals.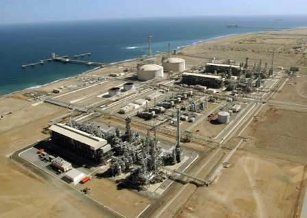 Government spending in Oman is set to increase - Image Credit : edgo.com
Oman, which faced several public protests this year demanding more jobs, has said state expenditure this year will be 11 per cent higher than originally budgeted for as the government has stepped up spending to try and ease social tensions.
"We see spending in 2012 going up by nine per cent to about 8.9 billion rials ($23.1 billion) to finance infrastructure and raise more jobs for graduates," an official was quoted as saying by Reuters.
"We will try to keep the deficit at US$2.2 billion in 2012, the same as in 2011 with the expectations of higher total revenue due to a bigger oil production expected next year," the official added.
Besides higher oil production, greater fiscal spending is seen as one of the factors supporting Oman's economy. Spending was up 12.1 per cent at US$10.1 billion rials in the first half of 2011 from a year earlier, although the government was still able to book a surplus of US$1 billion (1.7 per cent of GDP).
The sultanate was promised a US$10 billion aid package by its wealthier Gulf Arab neighbours earlier this year and it hoped a first US$1 billion tranche could arrive in 2012.
Before the spending package was announced, Oman had been projected to spend 8.1 billion rials in 2011 and book revenue of US$18.9 billion at a budgeted oil price of US$58 per barrel.