Saudi?s economy is booming according to the latest Economic Insight report, commissioned by ICAEW, for the Middle East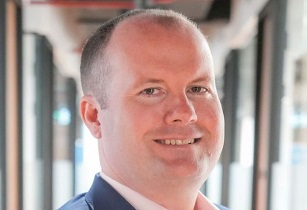 Scott Livermore, economic advisor ICAEW, says that with the oil price windfall, Saudi keeps attracting new investments into the economy (Image Source: ICAEW)
The windfall from higher oil prices combined with other sector growth should see the economy grow 7.6% this year, the fastest rate since 2011. This positive outlook means the Kingdom?s economy is on track to surpass the US$1 trillion GDP mark for the first time.
ICAEW managing director, International, Mark Billington, said, ?While the surge in oil price and production has contributed greatly to Saudi?s economy, the outlook for non-oil growth indicates the Kingdom?s ambitious diversification plans are on track. Expectations that Saudi Arabia will enter the trillion-dollar economies club this year shows great progress against achieving its Vision 2030 target of US$1.7 trillion.?
According to the Q3 report, Saudi?s outlook is underpinned by a 23.1% increase in oil activities and triple-digit growth in oil exports. This saw the Kingdom post its highest growth in over a decade in Q2 at 12.2%. Saudi oil production has risen close to 11mn bpd as the OPEC alliance eased production limits. It is on target to average 10.6mn bpd this year, up from 9.1mn bpd in 2021.
Higher oil income is also benefitting the non-oil economy, which recorded an 8.2% growth in activities in Q2. The latest manufacturing PMI index reached 57.7 in August, demonstrating a consistent improvement in customer numbers, output, and purchasing as demand strengthens despite inflation. Point-of-sale transactions and private sector credit are showing double-digit expansion, and imports also indicate strength in the Kingdom?s domestic economy that continues to demand goods.
ICAEW sees Saudi Arabia?s non-oil sector growing 5.1% this year, which will propel the national employment rate even further after it rose to a high of 89.9% in Q1.
While oil prices will remain at levels supportive of Saudi?s public finances, the report indicates the Kingdom?s fiscal surplus will peak this year at 9% of GDP, before narrowing as oil prices ease. After numerous budget deficits since 2014, the Saudi Government benefitted from the record quarterly profits by Saudi Aramco in Q2 2022, which contributed to a large budget surplus. However, Saudi has stuck with its 2022 spending plan and used the windfall from higher oil prices to replenish reserves and build out the investment fund.
ICAEW economic advisor and chief economist and managing director at Oxford Economics Middle East, Scott Livermore, said, ?Saudi?s burgeoning trade surplus comes at a time when it is rapidly diversifying away from oil revenues towards domestic growth. By using the oil revenue windfall to build out the Public Investment Fund, the Kingdom continues to attract new investment into the economy, despite global headwinds. In recent months the Saudi Crown Prince has agreed to a string of energy, military, security, economic and trade deals during meetings with officials from Kazakhstan, Greece, France and others. These deals will help drive further expansion of the Kingdom?s non-oil private sector and boost the local labour market.?