Saudi Arabia and Egypt have opted to go ahead with the US$3bn causeway project that will boost economic and social ties between the two countries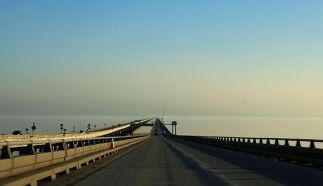 Saudi Arabia and Egypt have decided to go ahead with the causeway project. (Image source: wikicommons)
?A technical committee will meet in late September to discuss the first steps to implement the project,? Egyptian transport minister Mohamed Rashad Al Mateny told Arab News.
The 32km causeway will begin from Ras Nassrani in the Egyptian resort of Sharm El Sheikh and pass by Tiran Strait before reaching Ras Hamid near Tabuk in northern Saudi Arabia.
The minister said that the project would not only help facilitate trade between Saudi Arabia and Egypt, but also the wider Levant region.
"A causeway between the two countries has been mooted in the past, but had been sidelined; however, it is now back on track," added Mateny.