The 'Getting Down to Business' conference, which will promote investment opportunites in Sharjah, will be held on 23-24 January 2013 in the UAE emirate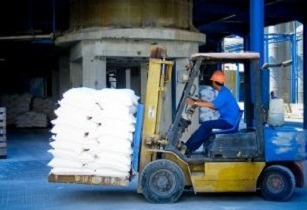 'Getting Down to Business' is a major step in defining the types of entrepreneurships. (Image source: Nino Satria/sxc.hu)
The forum will provide young people an opportunity to learn about the huge potential in the business sector. It will be held under the patronage of His Highness Sheikh Dr Sultan bin Mohammed Al Qasimi, Ruler of Sharjah.
The speakers will include HE Sheikh Nahyan bin Mubarak, Minister of Higher Education, who will elaborate on the importance of education in boosting the economy and attracting investments by encouraging a creative and innovative generation, in the hope of creating a faster pathway to entrepreneurship.
Entrepreneurship is now getting increased attention in the emirate due to its growing role in driving the economy - especially small and medium enterprises (SMEs).
HE Sultan Bin Saeed Al Mansouri, Minister of Economy, will speak on the vital role in creating a supportive legal framework that encourages new SMEs. His undersecretary HE Mohamed Al Shehhi will explain how the ministry will accelerate the entrance of new entrepreneurs into the inawadustry, while supporting those who have already started new businesses.
Jassim Al Balushi, chairman of Sharjah Tatweer Forum, will help tackle issues affecting entrepreneurs, such as the new legislation and initiatives that have been launched recently as well as the role of the private sector and civil society to support entrepreneurship in coordination with government efforts.
US President Barack Obama had announced that part of his foreign policy will be targeted towards encouraging entrepreneurship in the Middle East. Rob Waller, US consul general in the UAE, will attend the conference to discuss the similarities and differences between the American and the Emirati experience when it comes to businesses.
The 'Getting Down to Business' conference will aim to define the different types of entrepreneurships such as digital entrepreneurship, social entrepreneurship, media, finance, fashion and art.