The IT services market in the Middle East is predicted to generate US$5.2bn by 2015, according to a recent study by the Dubai Chamber of Commerce and Industry (DCCI)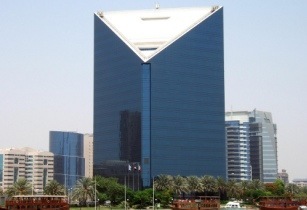 The Dubai Chamber of Commerce and Industry headquarters, located in Deira. (Image source: Tarif Kapadi/flickr.com)
The market, which was previously valued at US$3.6bn in 2011, is expected to grow at an annual rate of 9.6 per cent until 2015.
The study, the release of which coincided with the start of Gitex 2012, examined some of the major trends in the IT services market, namely the increased adoption of project-based services, increasing awareness of cloud computing, emergence of local vendors and growth in outsourcing.
Saudi Arabia and the UAE were the key MENA markets in 2011 and together accounted for almost 70 per cent of all IT services spending in the MENA, said the DCCI.
The study added that the increasing prominence of IT services was due to the fact that they significantly reduced an organisation?s overall costs.
The market does, however, face certain challenges, including the lack of qualified professionals and the increase in regulations since the recession struck in 2008.
Nevertheless, the report concluded that the IT services market in the Middle East is set to grow at a rapid rate, evidence of which can be seen in emerging trends such as the increased adoption of project-based IT services and the surfacing of local vendors.