Saudi Arabia?s investment in IT is expected to soar to US$13bn by late 2014, according to the Cambridge Certificate for IT Skills (CIIT)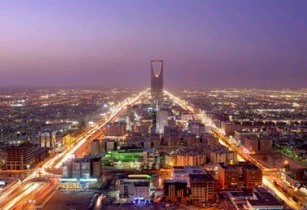 IT investment in Saudi Arabia?s has been predicted to climb to US$13bn by late 2014. (Image source: Muhaidib)
According to CIIT, government agencies and institutions across the country have been investing in intensive computer skills training so that employees can achieve globally-recognised CIIT qualifications.
The country now also relies heavily on new integrated technology systems for most of its businesses and services, it added.
Omar Mohammed Basudan, director-general of CIIT, said that Saudi Arabia?s move towards e-government reflected the increasing importance of IT software, expertise and infrastructure.
Basudan claimed that e-government improved the efficiency of the public sector and provided better services to individuals and businesses. A further advantage was the reduction of material costs, which would eventually work to strengthen the Saudi Arabian economy.
CIIT stated that Saudi Arabia was making significant progress towards the implementation of electronic trading systems, and now occupied a leading position in world electronic services.
According to its research, the organisation said the country was now positioned 41st in the global electronic services rankings, compared to its 2010 ranking of 58.