Bahrain Air has reported a 57 per cent increase in passenger numbers for Q2 2012 compared to the same period in 2011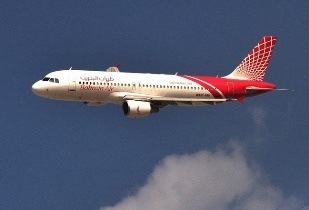 Bahrain Air has posted positive results for Q2 2012 following a difficult 2011 for the airline. (Image source: Fuad Al Ansari)
The private carrier said that its average load factor for the Q2 2012 was up 19 per cent to 78 per cent compared with the same period one year earlier and also posted an improvement in its average aircraft utilisation for Q2 2012 to 13.1 hours per day, representing an increase of 45 per cent for the two corresponding quarters.
Bahrain Air chief executive officer Richard Nuttall said, ?The last 12 months have been really tough, but there is now clear evidence that the markets are returning.
?We have used this time to invest in upgrading our systems, our products and our organisation. We are in a much better place than we were 12 months ago.?
Nuttall added that the momentum would encourage the airline to push ahead with its efforts to become Bahrain?s leading airline in spite of tough competition across the GCC aviation sector.
?Bahrain Air?s second quarter results indicate that the airline is well on track to outperform its forecasts for 2012,? Nuttall remarked.