Saudi Arabia?s General Authority of Civil Aviation (GACA) has signed a contract with Turkey?s TAV Airports-led consortium Tibah Airport Development Company for construction work on the Prince Muhammad bin Abdulaziz International Airport in Madinah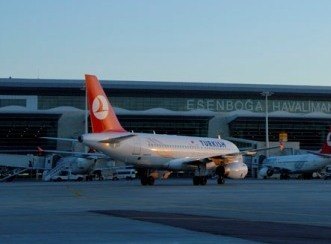 Turkey TAV consortium has signed the BOT contract of Saudi's new airport. (Image source: tavhavalimanlari.com.tr)
The documents, signed by Prince Fahd bin Abdullah, president of the GACA, included the construction, transfer and operations agreement, as well as a direct credit agreement with banks that will finance the project and BTO direct agreement.
In the first phase, which will be ready in three years, the airport will be expanded to accommodate eight million passengers. The agreement will see TAV operate the airport for 25 years, with partners Al Rajhi and Saudi Oger. It will mark the first time GACA has handed over a Saudi Arabian airport to a private company for operation.
The capacity will be increased to 12 million in the second phase, which will be completed by 2020. The partners have estimated an investment of between US$1 billion and $1.5 billion.
The consortium will construct a new passenger terminal by the first half of 2015 and the airport will have 18 new departure gates, with air-bridges linked to aircraft, in addition to parking for 20 planes. The project's total area will be spread over four million square metres.
READ MORE...
Bahra Cables awarded US$80 million Jeddah airport supply deal
Abu Dhabi airport terminal contract signed for US$2.9 billion
About the Saudi Arabian General Authority of Civil Aviation