Oman?s largest port is set to double its general cargo handling capacity following a government decision to award a commercial bid worth OMR 55 million (US$143 million) to Netherlands-based marine contractor Archirodon Construction (Overseas) Company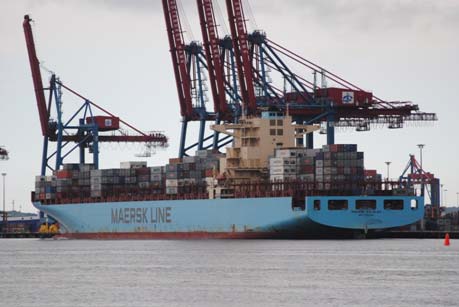 The Port of Salalah is located close to the trade gateway between Europe and Asia on the Gulf of Oman. (Image source: Bo Randstedt)
The country?s Ministry of Transport and Communications awarded the Dutch company with a contract to increase dry bulk cargo handling capacity at the Port of Salalah to 20 million tonnes and liquid cargo to more than 6 million tonnes annually, as well as to extend the port?s multi-purpose quay by 1,200 meters.
?The general cargo business has been growing rapidly here, and this new expansion will play a significant role in serving the continued development of businesses in Oman and the surrounding region,? said Port of Salalah chief executive officer Peter Ford.
?We are committed to making the resources available to enable Salalah to assume a major role as a regional hub for liquid and general bulk cargoes, in addition to containers, as we meet the growing demands for increased economic activity in the Dhofar region and the growing international investment projects in Oman,? he added.
The port, which currently has an annual general cargo handling capacity of 5.5 million tonnes, is located in the south of the country alongside the major global shipping lane between Europe and Asia on the Gulf of Oman in the Arabian Sea.
Following 14 years of operation the port is expected to handle its 30 millionth TEU in May 2012 with the first eastbound call of the G6 Far East/Europe string.
?We are very grateful to the government of Oman and particularly the Ministry of Transport and Communication for their vision, insight and support in helping the Port of Salalah achieve this tremendous milestone of 30 million TEUs? said Peder Sondergaard, regional CEO for operators APM Terminals Africa-Middle East, which holds a 30 per cent share in the port.