The Saudi Electricity Company (SEC) has awarded three contracts worth more than US$350mn in total for the construction of transformers in Madinah, Jeddah and Asir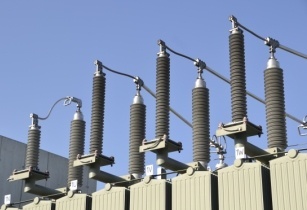 SEC plans to strengthen the electricity grid in Saudi Arabia's western provinces. (Image source: commons.wikimedia.org)
According to the Saudi Gazette, the contracts were awarded to local companies who will implement the projects within a 29-month period.
Of the projects, SEC CEO Engineer Ali Bin Saleh Al-Barak said, "[They] will boost the grid's efficiency, reduce overload and improve standard of electricity services provided to customers."
The most expensive of the three contracts, worth US$126.2mn, was signed for the construction of a 132/380 KV transformer in Bisha, Asir province.
A second contract for US$116.2mn was awarded to set up a 380 KV transformer in Madinah, while a third contract was for the implementation of a 13.8/110/380 KV central transformer in Jeddah and worth an estimated US$108.3mn.
All contracts form part of the SEC?s plan to strengthen the grid in the west of Saudi Arabia.