ArabClicks, a performance-based marketing platform that helps e-commerce businesses connect and grow in MENA markets, has expanded its services to Egypt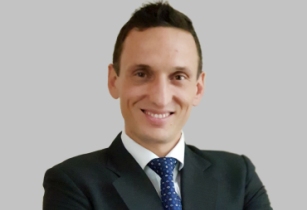 Mauro Romano, ArabClicks co-founder and CEO. (Image source: ArabClicks)
The Dubai-based company has already signed deals with major market players since its formal entry into the North African nation in May 2019.
Mauro Romano, ArabClicks co-founder and CEO, said, ?Not only e-commerce firms but also online content publishers and social media influencers are approaching ArabClicks to help them turn more than 48mn Internet users across Egypt into a stable source of revenue and benefit all the stakeholders in the process.?
Cairo was the first in MENA to introduce the concept of online food ordering with Otlob back in 1999. ?Yet, e-commerce penetration in the country is still at a nascent stage,? added Romano.
He revealed that the country?s Ministry of Communications and Information Technology (MCIT) study highlighted that e-commerce accounted for only 0.4 per cent of Egypt?s total retail trade.
?But the figure is set to increase very quickly as more than half of the country?s total population uses the Internet. All they need is awareness about utilising the untapped potential of the online market,? Romano explained.
Replicating its successful UAE operations in Egypt, ArabClicks is developing a strategy to help e-commerce firms, content publishers and social media influencers in the country generate a smooth and strong revenue stream through its affiliate marketing programmes and monetisation tools.
?Egypt has the potential to be one of the Arab-speaking world?s biggest e-commerce markets. Some 60 per cent of the population is aged under 30, and increasingly tech-savvy,? Romano continued.
Government statistics suggest that about 8 per cent of the estimated 48mn Internet users make online purchases in Egypt. Most of these transactions are in electronics, entertainment, airline tickets and fashion categories, the report pointed out.
?Our advertisement marketing programmes will help content publishers in Egypt bring in revenue through online links without disturbing the website users,? stated Romano, referring to the new monetisation tools offered by ArabClicks that transform published content into a potential source of revenue generation.
According to the company, products like ArabClicks LinkConverter and Arabclicks SmartLink can turn any hyperlinks into a source of revenue generation without altering the user experience.
?Our affiliate links aren?t just limited to blogs and websites. Arabclicks SmartLink helps turn product and brands links into a high-powered hyperlink that earns a commission for every sale. This means one can make money from Facebook Twitter, Instagram, Pinterest, email list and other online platforms,? he concluded.