Concept Developments has announced that construction has begun at its SENET 1 project in New Administrative Capital's with investments reach EGP 200mn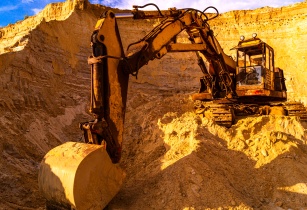 Concept Developments has announced that construction has begun at its SENET 1 project in New Administrative Capital's with investments reach EGP 200mln. (Image source: Adobe Stock)
Concept Development?s chairman Ehab Aboelmagd said that the company has begun construction works in the project immediately after obtaining building licenses from Administrative Capital for Urban Development (ACUD) company. Aboelmagd added that the project will be constructed over a period of 24 months from the date of allocating the project land.
He noted that the company has a specific plan to develop the project and deliver it according to specified timetables with the ACUD and with customers in order to maintain its credibility towards its clients, elaborated that the commitment to delivery plan is the most important challenges facing real estate companies currently.
He further pointed out that the SENET is a commercial, administrative, medical project located in the NAC?s Downtown area, near the Almassa Hotel and Bin Zayed axis, comprises a ground floor and eight floors, and a garage. Spaces of commercial units range between 25 and 100 sq m, and spaces of medical units start from 18 sq m up to 100 sq m, while, administrative unit?s spaces range between 30 and 100 sq m.
Concept Developments plans to make the SENET project a distinctive sign in the Downtown area, consequently, many technical elements were taken into account especially in the project design to be a distinct interface in the Downtown area, he explained.
?Concept Developments will begin excavation work on its second project in the New Capital, SENET 2, at the beginning of November. Additionally, the company is executing its projects according to set schedules without any delay, in addition to its commitment in paying installments of lands of its three projects in the New Capital,? Aboelmagd added.
The transfer of state employees to the NAC?s government district and the stability of life in the city will lead to more flow of local and foreign investments in this promising national project, as well as, encourage customers to accommodate and invest in the New Capital, he concluded.