Saudi Arabia is moving ahead with economic reforms and growth in its non-oil economy will pick up this year despite any delay to a planned sale of shares in national oil giant Saudi Aramco, a senior International Monetary Fund (IMF) official said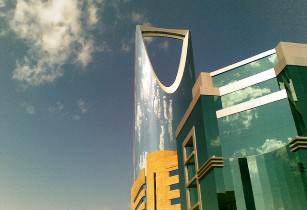 The IMF report also predicted a strengthening of Riyadh?s state finances because of higher oil and non-oil revenues. (Image source: Peter Dowley/Flickr)
?Saudi Aramco was one part of the reform programme. Other parts are moving ahead pretty well,? Tim Callen, the IMF?s mission chief for Saudi Arabia, said after annual consultations with the Saudi government, according to Reuters.
He added that the IMF?s projections for Saudi economic growth to accelerate in coming years were based on expectations for a broad range of reforms to continue, and did not include the impact of the initial public offer of Aramco shares.
Callen, while stressing he could not comment on the status of the government?s plans for Aramco, said the fate of the IPO did not affect prospects for a much broader range of other reforms, including steps to improve the business environment, create jobs and strengthen state finances.
?If it does those things, economic prospects will look positive,? he said, adding that there had been a progress in areas such as developing Saudi Arabia?s capital markets and legal system. An IMF report on the annual consultations predicted Saudi Arabia?s gross domestic product would grow 1.9 per cent this year, partly because of higher oil output.
Non-oil GDP growth is projected to accelerate to 2.3 per cent in 2018 from 1.1 per cent in 2017. ?Growth is expected to pick up further over the medium term as the reforms take hold and oil output increases,? the IMF revealed.