ENOC Group, a leading integrated global energy player, has announced the opening of its latest compact station in the Al Aqran area of Umm Al Quwain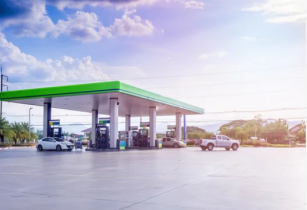 The station has been built with full retail automation and modern construction standards all in compliance with Umm Al Quwain Municipality green standards. (Image source: Adobe Stock)
The new site is strategically located to offer greater convenience to motorists, catering to traffic coming to and from Umm Al Quwain and Ras Al Khaimah, and from the Umm Al Thuoob Industrial Area in Umm Al Quwain towards Emirates Road.
Saif Humaid Al Falasi, group CEO at ENOC, said, "The addition of our newest compact station underscores our commitment to fulfil the UAE's energy needs with efficient and safe fuelling options, catering to the country's growing population. The launch of this compact station is aligned with our overall growth strategy to improve customer experience and offer convenient refuelling services to commuters. Since the start of the year, we have added four compact stations to our network in the UAE, signifying our dedication to catering to the increasing demand for fuel."
The station has been built with full retail automation and modern construction standards all in compliance with Umm Al Quwain Municipality green standards. Equipped with solar photovoltaic (PV) panels, the station will deploy technologies that contribute to enhancing energy efficiency, such as the Vapour Recovery System – a process that enables the recovery of 70% gasoline vapour emissions.
The compact station is designed with a fuel tank set up above the ground, which facilitates the ease of setting up and re-assembly if required. The double wall design and build of the tank is certified to the highest international UL Listed safety standards.
The compact station also deploys a number of best EHS practices to enhance safety measures such as the installation of overfill prevention valve, audible alarm, pressure vacuum vents, and emergency vents for the inner and outer wall.
Customers can use different methods of payment including ENOC Pay, ViP, and Dubai Now. Customers visiting the service station can also benefit from ENOC Group's 'Yes' reward programme by earning points and rewards when paying for fuel, automotive services or when making a purchase at the convenience stores.