Building construction contributes significantly to the world's emissions and material footprints, accounting for about 40% of each, stated, Karim Shariff, EMEA head of construction, building products, real estate and B2B services, Bain & Company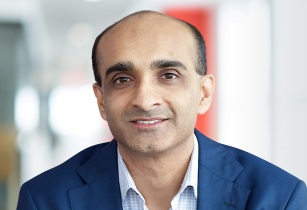 Karim Shariff, EMEA head of construction, building products, real estate and B2B services, Bain & Company. (Image source: Bain & Company)
Most emissions associated with buildings result from their operations, primarily heating and cooling. But the embedded emissions in building materials still account for 28% of construction-related emissions.
Improving circularity in construction will be necessary to reduce the sector's emissions and materials footprint. It is a global challenge and is particularly critical in regions experiencing rapid population growth and urban migration, which together generate significant demand for new construction.
While emissions-reduction efforts will understandably focus on low-carbon technologies such as green steel and CO2-injected concrete to deliver against net-zero goals, the industry will also need to reduce the need for virgin raw materials.
One way to reduce that demand is to ensure the best use of end-of-life materials—that is, material that can be reused or recycled when buildings are renovated or deconstructed. Because these materials are scarce, the sector is also developing innovative new materials and working to secure access to recycled materials from other sectors.
The pressure on incumbents comes not only from regulators and customers, but also from new entrants are also finding footholds in alternative materials and new services and business models. Incumbent leaders should watch these disrupters carefully while companies implement the following five tactical strategies to improve their circularity.
Navigating the transition to a more circular sector
Players in the construction industry, specifically building materials companies, should take a proactive approach to make the most of the shift to a low-carbon economy. Our experience working with companies in this sector suggests that the companies out in front are guided by three principles that help them navigate the transition.
* Anticipate the circular materials disruption: The shift to circular materials, driven by policies, regulations, and consumer demand, will disrupt the construction sector. By now, most building materials companies are positioning themselves to make the most of opportunities by investing in new materials, technologies, or services.
* Use circularity as a commercial selling point: Because greener and more circular materials can help customers reduce their own emissions, they offer savings that most customers should be willing to pay a premium for. But materials companies have not always priced their products appropriately to capture those premiums. By focusing on customer segments that place a high value on circularity benefits and by quantifying the value delivered to customers, materials makers can determine the right price and margins.
* Secure cost-competitive access to circular materials: Because buildings have such long lives, the volume of inputs needed for new construction far outweighs the volume of materials that can be salvaged from buildings at the end of their useful lives. Builders and makers of construction materials will want to secure access to end-of-life materials as early as possible to minimise exposure to inflation and scarcity.
: Construction and building technology are among the hottest draws for venture capital, and the industry is rapidly adopting digitisation. The industry is also pushing forward new technologies and product innovations to boost sustainability in a broader context, thereby reducing the environmental footprint of buildings in general. After many years, the construction industry is finally showing that it can become more tech savvy and greener.