Director Juan H Madsen discusses COORDINADORA?s success stories in the GCC in an interview with Technical Review Middle East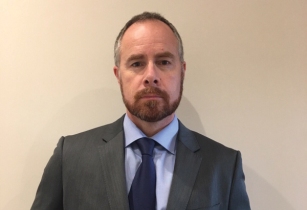 Director Juan H Madsen opens up about the opportunities that its ETM concept has created for the clients and itself. (Image source: COORDINADORA)
Spain-based transport engineering company COORDINADORA opened its first regional office in Abu Dhabi almost three years ago and the company is now reaping the benefits of its seamless cargo offerings with projects across the GCC.
Its own engineering department helps the company design, plan, organise, execute and handle the transport of heavy cargo, both in offshore and the rest of the oil and gas sector.
Speaking to Technical Review Middle East, Juan H Madsen opens up about the opportunities that its ETM (engineered transport management) concept has created for the clients and itself.
The most demanding project to date for COORDINADORA in the Middle East has been transporting equipment to Saudi Aramco?s Fadhili Gas Plant project from Spain. Beginning of May 2018, the company has carried out the transport process of five slug catchers of 2,000 tonnes each. The project has recently ended with the delivery of the last piece of equipment on the 18 November 2018.
Madsen said, ?The vehicle combinations we are using for the Fadhili project is two 30 triple axle SPMTs combinations. This is a very large amount of SPMT axles, taking into account each slug catcher has to be moved almost 100km inland from the port and we did it on convoys. So, normally we had a total of 180 axles on a small stretch of public road. Every small detail was taken into consideration and we followed all stages of operation onsite.?
Madsen is pleased that COORDINADORA?s ETM methodology has found a lot of takers in the Middle East, given the professional and safety convenience of its application whenever there are heavy cargoes and/or challenging scenarios to face. With back to back business in the Middle East, Madsen is now planning to recruit local workforce in the UAE who can become the company's backbone in the region. This also means that the company is looking to align itself to ADNOC?s in-country value (ICV) strategy.
He added, ?We are working with the Madrid technical team at the moment for the Middle East business but we are an expecting higher number of projects in a few months. Hence, we are preparing ourselves to be able to cope with multiple projects at the same time while maintaining our tendering capability in full capacity. For the opportunities we predict to materialise in the coming months, we will have to reinforce the technical muscle here significantly in 2019.