Rating agency Moody's said that Saudi Arabia's efforts to reign in spending would slow the growth of its non-hydrocarbon sector, seen as an important step in diversifying the economy away from oil revenues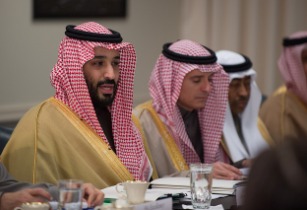 Saudi Arabia's economy was hurt by the slump in oil prices. (Image source: James N. Mattis/Flickr)
Moody's said in a report that, the sector's growth would be below three per cent per anum as the government enacts spending cuts to shore up an economy, which came under strain from low oil prices.
Saudi's non-hydrocarbon sector grew 14 per cent year on average from 2003-2014 on the back of an increase in government spending which had to be curbed to reign in deficits.
As a result of this, the agency expects overall real GDP growth to be below 2 per cent during 2018-2022, lower than 4.6 per cent during 2011-2016.
Moody's also expects Saudi's oil output cut, as part of the OPEC+ agreement, to strain its overall GDP growth. Oil and gas output, the mainstay of its economy, accounts for about 40 per cent of real GDP measured in 2010 prices.
Under crown prince Mohammad bin Salman, the country has been looking to ease regulation, encourage private sector growth, cut spending and move its economy away from oil revenues.
As part of these efforts, Saudi has announced several mega infrastructure projects to position itself as a hub for investments, even as it seeks to list a part of state-oil giant Saudi Aramco.