Atkins, the UK-based global design, engineering and project management consultancy and a member of the SNC-Lavalin Group, has announced the appointment of Rick Hancock as country director for design and engineering business in Saudi Arabia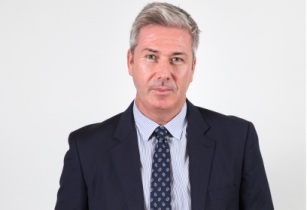 Rick Hancock has had a long career in international property, development and project management in Australia, Europe, South East Asia and the Middle East. (Image source: Atkins)
Hancock has had a long career in international property, development and project management in Australia, Europe, South East Asia and the Middle East, latterly based in the UAE with Cumming Corporation, the project management and cost consulting firm, and previously with Faithful+Gould following its acquisition of Confluence in 2013.
Commenting on his appointment, Hancock said that he is looking forward to heading up Atkins? design and engineering operations in Saudi Arabia.
?The company has a long and proud history of working on some of the country?s most iconic projects, and this gives us the credibility and knowledge to play a significant role in building its exciting future. A large part of that revolves around its own people, whose development and nurturing form one of our key priorities and core values. We already have an established nucleus of Saudi talent in our team ? diligent, astute and highly capable people, of whom ten per cent are women,? Hancock added.
?We look forward to welcoming and training many more, and to offering them rewarding and fulfilling careers in a sustainable business through which they can contribute to their country's future success, the growth and diversification of its economy and to the delivery of its Economic Vision 2030,? Hancock further noted.
Rick?s appointment comes at a time when Atkins? operations in Saudi Arabia get huge momentum. In addition to its original involvement in the delivery of the Riyadh Metro, which will soon transform the city?s transport dynamics, Atkins is working on King Abdullah Financial District (KAFD), re-master planning the area as a world-class, vibrant and integrated mixed-use destination and a broad range of other projects across Saudi Arabia that will unlock the value of its cities? master planning and improve the lifestyle of their residents.
In addition, Atkins has worked on a number of capacity building programmes in the country, aiming to develop and enhance local talent including a chapter of its MEA region-wide, networking and inclusion group for its female employees.
Commenting on Hancock?s appointment, Phil Malem, managing director for design and engineering at Atkins, said, ?His extensive technical knowledge and understanding of Saudi Arabia?s commercial, economic and social landscape form a powerful combination that stands him in good stead to build on our long track record in the country.?