The Business Year (TBY) has signed a Memorandum of Understanding (MoU) with Investors Group Iran (IGI) to help IGI?s annual research on Iran?s economy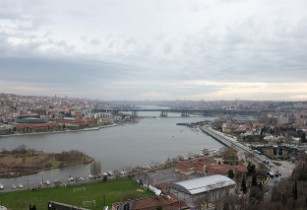 The aim is to bring foreign investment and new technologies to Iran to give a significant input to the economy. (Image source: Andrey/Flickr)
At the MoU signing ceremony, Oliver Naderi, CEO of IGI, and Ioana Popa, Iran country manager at TBY, officially confirmed their cooperation to compile and produce The Business Year: Iran 2018.
Naderi commented, ?This alliance gives both parties the possibility to present the investment and business opportunities in Iran globally. Iran is one of the world?s most significant emerging markets with a GDP of US$557.13bn and a population of 80mn in a very important strategic and geopolitical position.?
?We are confident that our country has much to offer given our competitiveness in key sectors such oil and gas, petrochemical, renewable energy, mining, agriculture and tourism,? Naderi added.
These sectors and many more will be covered in the The Business Year: Iran 2018, which is set to be a fundamental guide to the investment scenario of the country including industry, transport, real estate, tourism and other sectors.
The publication will contain interviews with the major business leaders and representatives as well as reviews on every sector. The publication will be available in print and online.
This edition will follow on from the research conducted for The Business Year: Iran 2017, produced in partnership with the Ministry of Industry, Mines and Trade, and opened by the words of Dr Hassan Rouhani, president of the Islamic Republic of Iran.
?An often underreported market, the Iranian market is a major focus for The Business Year in its quest to portray what goes on behind the scenes of some of the world?s most dynamic business environments. Iran boasts a plethora of opportunities for a global investor, and TBY?s partnership with IGI will certainly help us to bring these to the fore in our upcoming coverage,? noted Ayse Valentin, CEO of TBY.