The UAE?s latest policies supporting local industry are already creating significant value within the manufacturing ecosystem, according to Jamal Salem Al Dhaheri, chairman of Ducab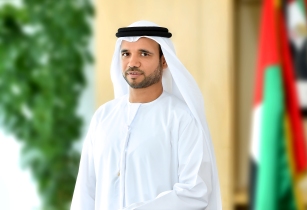 Jamal Salem Al Dhaheri, chairman of Ducab. (Image source: Ducab)
The company is one of the UAE-based companies championing Made in the Emirates industrial products on the global stage ? now serving 45 markets worldwide.
Al Dhaheri?s comments follow the recent confirmation from Sheikh Mansour bin Zayed Al Nahyan, deputy prime minister and minister of presidential affairs, that the UAE will focus on growing its industrial sector and achieve a larger degree of self-sufficiency in the next ten years. Sheikh Mansour?s vision was presented during the World Government Summit and complements the Operation 300bn industrial strategy announced in 2021.
?Today, the UAE?s industrial sector makes a vital contribution to the country?s economic growth and diversification. But as seen in the initiatives put forward by senior government leadership this week, we are a country that never stands still,? said Al Dhaheri. ?Recent industrial strategies continue to be supported through progressive policies on everything from local entrepreneurship to product certifications, materials sourcing, and local skills training.?
Cooperation between government entities and national industrial champions will remain a decisive factor in the accelerated development of the UAE?s industrial landscape, added Al Dhaheri. ?Each day we must look at ways to emphasise product innovation, the application of advanced technology, and upholding the highest safety and quality standards. These must remain the hallmarks of Made in the Emirates industrial products and be upheld consistently across the industrial landscape.?
This approach will not just lead to economic benefits, but value creation in other areas too. ?In addition to being a more economically diverse nation, UAE industrial leaders are putting forward innovative ideas that generate positive social and environmental impact in their fields. These investments include a transformation in the way that we use, recycle, and repurpose materials to reduce our climate impact and build a more sustainable tomorrow,? concluded Al Dhaheri. ?When you consider the scale of these industrial operations, the impact is quite considerable.?