The UAE ranks first in the MENA region in terms of innovation, according to a recent report by Global Innovation Index 2017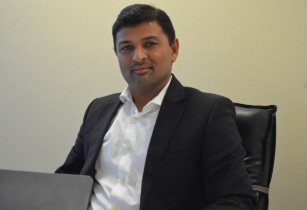 Vikas Panchal is the business head at Tally Solution in the Middle East. (Image source: Tally Solution)
The UAE has always adopted an innovative methodology, noting that innovation has become a future necessity for the development of world nations. With the introduction of value added tax (VAT) this year, UAE is all set to incorporate innovation across VAT legislation to be able to lead as a global VAT player, said the report.
Vikas Panchal, business head at Tally Solution in the Middle East, said, ?Innovation in the UAE is no more limited to boardrooms and meetings. It serves as a major pillar in advancing the country?s economic development and is at the heart of good government policies aimed at making the UAE a leader in the innovation space.?
Infographics and illustrated manuals will help improve businesses? understanding of VAT fundamentals and upgrade people?s skills and technical resources to improve tax compliance and enhance services to taxpayers.
?While innovating IT infrastructure will allow for easier filing and payment by businesses, it will also improve the ability to verify compliance using third-party data,? Panchal noted.
In the last few years, the UAE has made remarkable progress in elevating its global innovation ranking among the leading Arab countries. It will not take long for UAE to revolutionise the financial services industry, particularly the tax sector with unique innovations, perfect to exceed customer expectations.