Boris Johnson, prime minister of UK, has announced that a US$36mn clean growth loan from UK Export Finance (UKEF) will help finish the new headquarters of Bee?ah, one of the UAE?s leading environmental management firms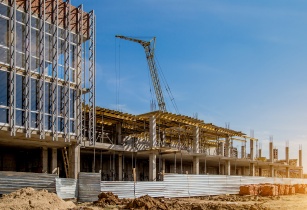 New US$36mn clean growth loan from UK Export Finance to complete the construction of Bee?ah?s new green headquarters in Sharjah, UAE. (Image source: Adobe Stock)
Announced alongside the ?Partnership of the Future? during Mohammed bin Khalifa bin Zayed Al Nahyan, president of the United Arab Emirates' visit to the UK, the project is a shining example of British innovation in sustainable construction within the UAE.
?The UAE and the UK share a long and rich history, but with today?s agreement we are looking to the future. By working ever more closely together, our nations will be at the forefront of the industries of the future, helping to tackle climate change and boost prosperity,? commented Johnson
?Ambitious partnerships like this are central to the government?s strategy to be a leading global force in science and technology, driving major investments to level up across the UK and create high-value jobs. We will turbocharge this at next month?s global investment summit in London.?
The UKEF Bee?ah Deal
The new green building, designed by late British architect Dame Zaha Hadid, founder of Zaha Hadid Architects, will be entirely powered by renewable energy generated from its solar panels and waste-to-energy systems and be one of the most sophisticated ?smart offices? in the world.
It?s the first clean growth loan issued by UKEF, the UK?s export credit agency, in the Middle East as the department continues to ramp up its green financing.
This support enhances the original UKEF loan provided to Bee?ah after the building scope was expanded and ensures increased procurement from the UK. The building now includes new interalia office-of-the-future technologies that makes it one of the first artificial intelligence integrated buildings of its kind in the world, a project that was already recognised with the Digie Award for ?Most Intelligent Building ? corporate Headquarters?.
Louis Taylor, CEO of UK Export Finance, said, ?With COP26 just around the corner, UKEF is opening new frontiers for green exporters. This building will be a beacon for the possibilities offered by green technologies and is a shining example of the expertise of British firms like Zaha Hadid Architects.
I am delighted that this landmark deal is funding sustainable infrastructure in the UAE and reflects both countries? shared commitment to protecting the environment.?