Egypt's Orascom Construction (OCI) posted a 15 per cent rise in second-quarter net profits and said it expected orders to grow this year as governments in the Middle East try to create more jobs by boosting infrastructure spending.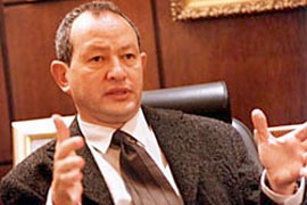 Nassef Sawiris, Head of Orascom Construction, remains positive on Egypt's prospects
OCI reported net income of US$165.mn, up from US$144mn in the second quarter of 2010. Its consolidated construction backlog on June 30 was US$5.23 billion, up 2.4 per cent from March 31.
OCI said it was in advanced negotiations for construction contracts worth more than US$1 billion.
Nassef Sawiris, who heads the company said he expected Egypt to continue representing a fifth of OCI's construction backlog, despite a sharp economic downturn prompted by the overthrow in February of President Hosni Mubarak, which led to a wave of strikes and the withdrawal of tourists and foreign investors.
The unrest slowed construction activity in Egypt and delayed the launch of public private partnerships that OCI was eyeing.
But Sawiris remained positive on Egypt's prospects. "There is no alternative. For Egypt to create additional jobs, it needs to attract investment and it needs to create homes for those investments, and one best home is infrastructure," he said.
"I have no doubt that while private investment in infrastructure stopped, it will come back, probably after the elections."
The region's construction outlook was strong because states such as Saudi Arabia, Algeria, Qatar and Morocco were spending more to create extra jobs.