Qatar's construction market has exhibited steady quarter-on-quarter growth in the first half of this year, reports from Qatar's Statistics Authority show.
The market has increased from US$1.45 billion in the Q3 of 2010 to US$1.67 billion in Q1 of 2011, after a general slowdown in the sector across the Middle East in the wake of the 2008 economic crisis.
New infrastructure projects, which are expected to be announced through 2011 and 2012, are part of Qatar's National Vision 2030 and National Strategy 2011-2016.
Ziad Makzhoumi, CFO of Arabtec, said that Qatar had been focused on trying to attract foreign investment in property, but the sector has slowed down in recent years. Currently the focus is on infrastructure that supports the gas production industry, such as ports and highways, he said. However, according to the National Development Strategy Review and Economic Update, the last major hydrocarbons project is set for completion next year. Projects in non-hydrocarbon sectors will thus become the drivers for GDP growth.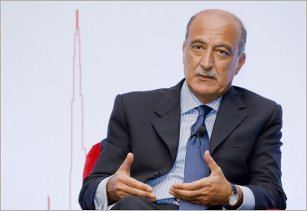 Makzhoumi said that with Qatar's Fifa World Cup 2022 bid on the horizon, such supportive infrastructure projects have been accelerated as Qatar expects to host 400,000 visitors for the event. In addition, projects to support the event specifically, such as stadiums and accommodation, must be built.
The NDS report also said that large-scale public infrastructure investments have been planned outside the World Cup, and these will create a supportive environment for the construction market beyond 2016.