Expo 2020 Dubai has become the first major commercial customer to access 5G services provided by UAE-based telecom provider Etisalat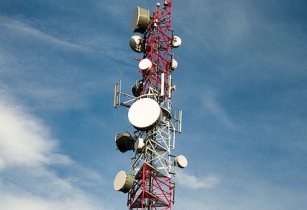 With a speed of 1.3 gbps, 5G will help its users to download and watch 4K videos without any lag. (Image source: Karolina Kabat/ Flickr)
The 5G technology will enable users to stream live 4K resolution video anywhere at any time, with virtually no lag as it is 20 times faster than 4G.
Mohammed Al Hashmi, senior vice-president for innovation and future technology at Expo 2020 Dubai, said, ?Our ability to provide 5G services to Expo 2020 is only possible due to our commitment to invest in line with our strategy to ?Drive the Digital future to empower the society? with solutions and services that are at the forefront of the digital journey.?
The higher bandwidth with lower latency levels will help in downloading real-world applications that are nearly impossible to achieve with current 4G speed. It has a speed of around 1.3gbps which is double of what a 4G connection usually provides.
Saeed Zarouni, senior vice president, mobile networks, Etisalat, stated, ?These functions are impossible with 4G, and can?t be done at all unless you deploy fibre networks because they are very bandwidth intensive. 5G will allow this over mobile broadband. All applications including autonomous cars, healthcare, artificial intelligence, Internet of Things will now be possible.?
Expo 2020 Dubai will deploy more than 200km of fibre, 8,000 WiFi access points, 2,000 5G indoor antennas, and 2,000 4G antennae.
"Right now the latency for 4G is between 10 to 15 milliseconds, the latency for 5G will be one millisecond,? Zarouni added.
Expo 2020 will take place from 20 October 2020 to 10 April 2021 and expects to have 25mn visitors.