Germany-based science and technology company Merck has announced the establishment of its Sustainability Centre in District 2020, Dubai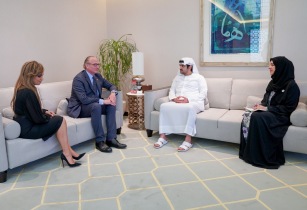 The centre will be a home to a start-up incubator focused on nurturing the growth of new innovative businesses in the sustainability space. (Image source: Merck)
With a special focus on countries of the Global South, the centre comprises diverse programmes that address and accelerate solutions for sustainable challenges through the application of advanced science and technology, which will be launched during Expo 2020 Dubai.
The centre will be a home to a start-up incubator focused on nurturing the growth of new innovative businesses in the sustainability space. Moreover, it will facilitate unique access to the broad expertise and infrastructure of Merck as a leading science and technology company.
Reem Al Hashimy, minister of State for International Cooperation and director general of Expo 2020 Dubai, added, ?We are excited about our partnership with one of the world?s leading companies in science and technology and about the prospect of making a tangible and measurable impact on people?s lives around the world. This is a testament to the convening power of Expo and an Expo legacy based on technology, innovation and the vast array of opportunities.?
Stefan Oschmann emphasised, ?Establishing Merck?s Sustainability Centre in Dubai, emphasises our commitment to broadening our relationships with other innovators, scientists, and entrepreneurs.?
Merck is the recent organisation to join District 2020 alongside Siemens, Accenture, and most recently announced, Shanghai-based Atlas Capital Holding.