AI- Bahar?s offer includes a special discount on work tools along with free extended protection and preventive maintenance kit on purchase of new Cat 216B3 Skid Steer Loaders before 30 April 2021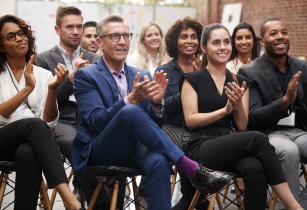 AI-Bahar offers a special discount for work tools on purchase of Cat 216B3 Skid steer loaders. (Image source: Adobe stock)
Designed and built for optimum performance and durability, the free PM (Preventive Maintenance) kit is valid for 1,000 hours and Equipment Protection Plan (EPP) for two years or 4,000 hours, along with a special discount on work tools. The customers can avail the offer by filling in an online inquiry on the campaign webpage or contact the nearest Al-Bahar branch.
Machine owners can save on maintenance with the free preventive maintenance kit, and leverage the unmatched dealer support with full EPP coverage.
Mamoun T Mutair, building construction product manager from Al-Bahar, said, ?Versatility is one of the most sought-after features among customers, as buying machines for varying jobs is not cost-effective especially during these tough times. Cat 216B3, allows customers to get the most out of their machines with the comprehensive line of Cat work tools, which we are offering at discounted rates as part of this ongoing promotion.?
Equipment Protection Plan
Al-Bahar allows customers to secure their investment with a standard warranty that provides 6-12 months of worry-free operation. These protection plans are service plans designed specifically for buyers of new Cat machines, providing the highest level of repair cost protection available.
Preventive Maintenance Kit
The offer also includes a free PM Kit for 1,000 hours, allowing customers to simplify preventative maintenance service and keep the machines performing at their best. Preventive Maintenance Kits include all the parts and components that the machine needs for preventive maintenance service at a lower cost than one would pay for each part when bought separately.