Hertz Dayim Equipment Rental has revealed plans to expand into Saudi Arabia by opening a greenfield location in Jeddah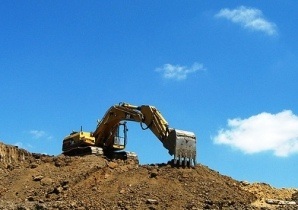 The rental solutions will include equipment for earth moving, material handling, power, electrical and compressor requirements. (Image source: billjacobus1/Flickr)
The new location will serve Western Province-based petrochemical, oil and gas, government, military, construction, event services, industrial and emergency response sectors.
The Jeddah operations will provide equipment rental and fleet management services. Its range of rental solutions will include equipment for earth moving, material handling, power, electrical and compressor requirements.
Hertz Equipment Rental Corporation group president Lois Boyd said, ?The aim of our new Jeddah operations is to provide customers a first class, value-added equipment rental supplier in the Western Province of Saudi Arabia. The move also positions Hertz-Dayim for further strong growth opportunities in the region.?
Hertz-Dayim Equipment Rental chairman Prince Khalid bin Bandar bin Sultan added, ?The expansion is another milestone in our endeavour to make Hertz-Dayim one of the largest equipment rental companies in Saudi Arabia. The new branch in Jeddah will be ideally placed to cater to the equipment needs of the large number of infrastructure and construction projects.?