K?rcher, provider innovative cleaning technology solutions, has seen a rise in demand for its products in Egypt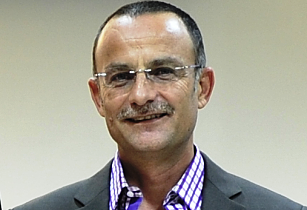 Gehad ElBassiouni is the managing director of ELBassiouni & Co. (Image source: K?rcher)
Operating through ELBassiouni & Co, K?rcher has witnessed a noticeable preference for machine-assisted cleaning in the facilities management market in Egypt.
?From the Cairo International Airport to malls, supermarkets, industrial plants and offices, there is a changing approach to facility management across Egypt that is moving away from traditional or manual cleaning to the best-in-class technological cleaning solutions. Furthermore, buyers are selecting brands that are not harmful to health and the environment, and save time and effort while producing excellent results. For all these requirements, K?rcher has become the brand of choice,? said Gehad ElBassiouni, managing director, ELBassiouni & Co.
Demand for K?rcher?s products across Egypt is related to the country?s increasing economic activity stimulated by foreign investments and economic conditions, and K?rcher?s own initiatives in increasing brand awareness and outreach amongst clients and potential clients. For instance, at the Cairo International Airport, a total of 57 K?rcher machines from seven different cleaning solutions are utilised ? these range from the ride on scrubber-drier machines, ride on vacuum sweeper, walk behind scrubber drier, single disc machines, wet and dry vacuum cleaners, steam machines, and high pressure cleaners.
?ELBassiouni & Co have been the sole agent for K?rcher for 40 years. Our working relationship with them has gone from strength to strength and produced incredible brand awareness for our products in the market. The deal with Cairo International Airport deal has propelled our brand?s identity across Egypt. We could not be more pleased,? stated Mazen Abou Chakra, export sales director, K?rcher Middle East FZE.