Finland-based equipment manufacturer Konecranes has merged with USA?s Terex to create a global lifting and materials handling solutions company called Konecranes Terex Plc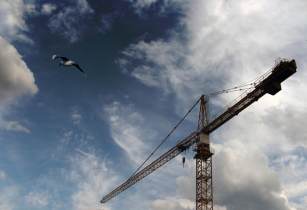 The new company will increase global scale of operations in materials handling and lifting services. (Image source: NellieBuir/sxc.hu)
The merger is expected to bring together the two companies that have a global presence in materials handling, lifting services and equipment servicing solutions. The newly-formed company is expected to increase global scale of operations, especially in low-cost emerging market competition. There will also be an enhanced presence in sectors such as industrial lifting and ports, added Konecranes.
Terex CEO Ron DeFeo said, ?This merger brings together two businesses and through synergies provides another lever that is within our control to deliver value-creation to both the shareholders of Terex and Konecranes. We have deep respect for Konecranes and look forward to joining forces with them to build a stronger and more diverse company that will be in an excellent position to succeed in a dynamic and highly competitive global industry.?
According to Konecranes, the combined company is expected to have combined 2014 revenues and earnings before interest, tax, depreciation and amortisation (EBITDA) of around US$10bn and US$845mn. Upon the close of transaction, Konecranes Terex Plc will have a nine-member Board of Directors, with four appointed from Konecranes and the rest from Terex. There will be around 32,000 employees working at the newly-formed company.
Konecranes has stated that the transaction is subject to approval by shareholders of both companies, regulatory approvals and other closing conditions. The close of transaction is expected to occur during the first half of 2016.
Konecranes board chairman Stig Gustavson said, ?The combination of Konecranes and Terex is a defining step in the history of both companies. There is a common culture between the two organisations, with both companies having long histories of designing competitive and innovative solutions. Together, we will have the opportunity to expand what Konecranes and Terex have built and become even stronger in the future.?
The aim is to create a global service organisation with a robust portfolio of products and customer solutions, generate sufficient profit and enable the creation of a strong balance sheet as well as a good cash flow generation, added the Finnish company.