Manitowoc posts good Q3 results - The Manitowoc Company reported sales of US$935.4mn for the third quarter of 2011, an increase of 15.9 per cent compared to sales of US$807.1mn in the third quarter of 2010. The sales increase was driven by a 20.7 per cent increase in crane segment sales, coupled with a 10.2 per cent increase in food service segment sales.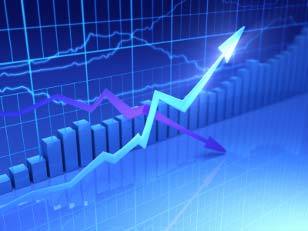 Q3 results round up for Manitowoc, Cargotec, Caterpillar, Volvo
Glen E. Tellock, Manitowoc's chairman and chief executive officer commented, "We are executing on our initiatives to drive increased operational efficiency and new product development, enabling us to appropriately allocate our resources to the greatest growth opportunities."
Third-quarter 2011 net sales in the crane segment were US$529.4mn, up 20.7 per cent from US$438.7 mn in the third quarter of 2010.
Cargotec Q3 operating profit beats expectations
Cargotec reported a bigger-than-expected rise in third quarter operating profit thanks to strong sales.
July-September operating profit rose 29 per cent to 54.4 mn euros (US$75.2 mn) from a year ago, beating an average forecast of 50.2 mn euros in a Reuters analyst poll that ranged from 41 mn to 65.8 mn euros.
Caterpillar reports all-time record Q3 revenues
Caterpillar Inc's profit was US$1.141 billion, an increase of 44 per cent from US$792 mn in the third quarter of 2010. Sales and revenues of US$15.716 billion, an all-time record for the company, were up 41 per cent from US$11.134 billion in the third quarter of 2010.
"Africa/Middle East economies are benefiting from low interest rates and favorable commodity prices. We expect economic growth will exceed 4.5 per cent in 2011," said Caterpillar Chairman and Chief Executive Officer Doug Oberhelman.
The outlook for 2011 sales and revenues and profit has improved. Total company sales and revenues are expected to be about US$58 billion in 2011.
Volvo shows slightly higher operating income for Q3
During the third quarter of 2011, demand remained favourable in most of the Volvo Group's markets. Sales rose to US$11 billion, which adjusted for currency fluctuations, an increase of 22 per cent year-on-year. Operating income improved to US$0.8 billion, compared with US$0.7 billion to the third quarter of 2010, corresponding to an operating margin of 7.9 per cent.
Operating income was negatively impacted by changes in currency exchange rates amounting to US$0.27 billion. The operating cash flow in the industrial operations during the seasonally weak third quarter amounted to US$0.3 billion, which was considerably better than the year-earlier period.